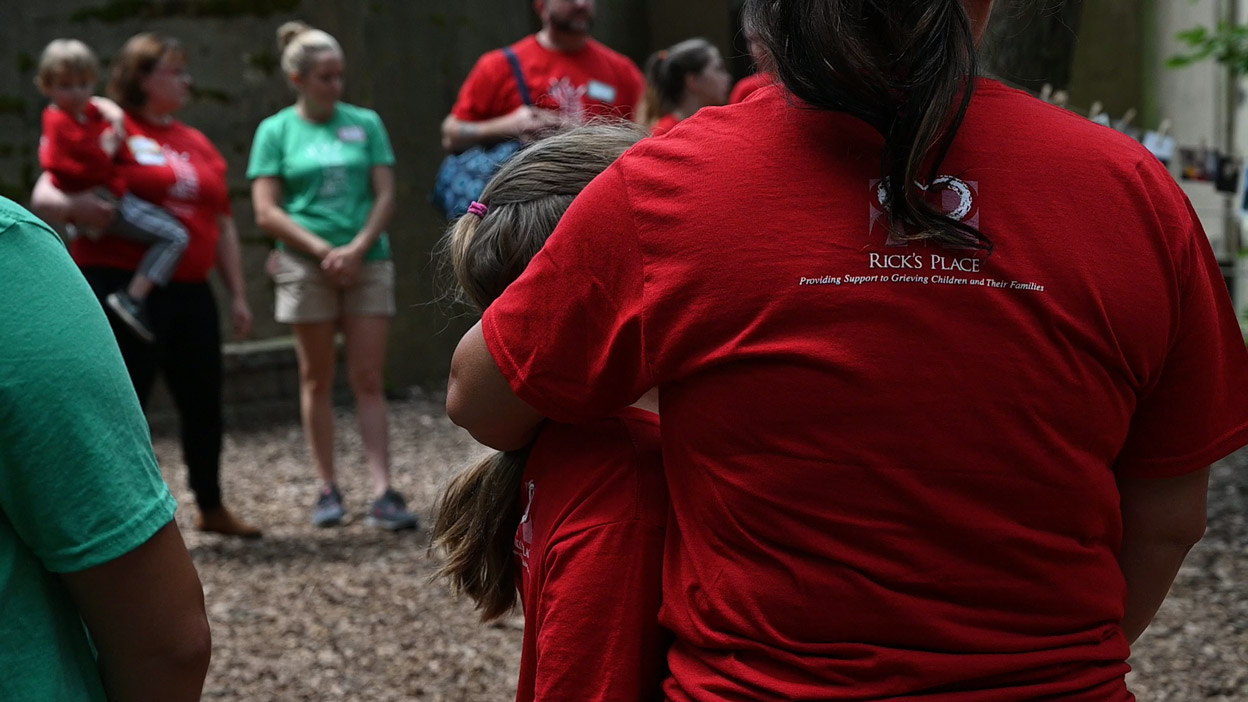 Thank you for your interest in learning more about our Rick's Place peer support groups. Our groups offer children, teens, and their families opportunities to connect with a supportive community after the death of an immediate family member.
Bi-Monthly Evening Support Groups
Rick's Place provides free, bi-monthly peer support groups for caregivers and children ages 5–18, who have experienced the death of a loved one or close friend. We offer peer groups from mid-September to mid-May, at our Rick's Place site at 85 Post Office Park, Suite 8521 in Wilbraham, MA and at the Agawam Public Library one Thursday evening a month.
Children and Teens
These groups are divided by ages into 5-8-year-olds, 9-11-year-olds, 11–12-year-olds, and teens. Groups consist of between 6 and 9 participants and are facilitated by 2–3 trained volunteers. Our free program is a proactive support model in which peers help one another to honor their loved ones, share hope, and alleviate the negative consequences of unresolved grief.
Children and teens grieve differently than adults do and, therefore, need different kinds of supports. We offer small groups in which youth can participate in activities, projects, and open discussion aimed at developing healthy coping skills during the grieving process. Participants are invited to share their personal experiences with grief, ask questions, and ultimately, provide support to one another as they become more able to understand their own grieving process.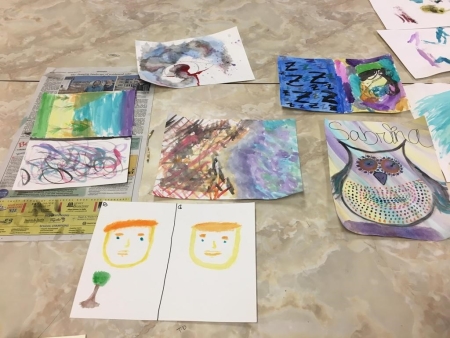 Caregivers
Adults are encouraged to participate in our free caregiver's groups which are designed to support them in the challenging process of parenting a child who is grieving – often while they themselves are grieving.
Call for a Meeting with Rick's Place Staff
Please call us at 413-279-2010 or Email Us. We are happy to answer your initial questions about our program, to gather some basic information about your family's situation, and to schedule you for an intake. We will review your family's information and assess the appropriateness of participation in our free peer support groups. If we are currently in session, you will be invited to participate in our monthly New Family Programming.
* Please note: Families must first have an intake interview and complete a family application before attending a group.